Frequently Asked Questions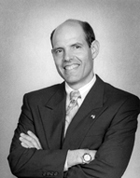 What Are Your Terms? Back to top
The funding is generally structured as debt with a fixed interest rate between 10 and 15%, and an opportunity for us to earn some additional interest ("Success interest") if mutually agreed upon financial goals are met or exceeded. Repayment is structured to fit your needs.  Loan repayment may be over 3-7 years with interest-only for a period of time, if warranted.

For what purposes may I obtain Venture Capital / Angel Funding? Back to top
Funding is available to support growth or for acquisition of existing businesses. We can help businesses on the cusp of a turnaround. Generally, your business will need several hundred thousand dollars of existing annual sales to be a good candidate.  Start-ups will generally not qualify.  Borrowers take best advantage of our funding when they leverage their dollars or other borrowed dollars with our funds. Frequently our funds serve as additional "down money" or,
"seed money" to help borrowers obtain bank or other funding to achieve business goals.  We are great at filling gaps in funding. Using TABASFUNDING to repay existing debt generally is not a good use.

Do you serve any particular size or type of Business? Back to top
We are open to any type of business, although generally not highly technical businesses. Our Venture Capital / Angel Funding generally serves businesses with annual sales of $½ million to $10 million.

What is the size of the funding that I could obtain from you? Back to top
You may apply for $100,000 to $750,000 or more.

Do you have credit requirements? Back to top
Yes, principals must have reasonably good personal credit even if not extensive, and be willing to guarantee. Businesses must be current in their bank loans, and current in any taxes or current on any agreements to catch up on back taxes.

Do you have any Geographical funding requirements? Back to top

We provide funding for businesses located within a couple of hours of Philadelphia in Pennsylvania, New Jersey, and Delaware.

What are the pros and cons of TABASFUNDING versus banks or other financing? Back to top
Financing through your neighborhood bank is generally the least expensive way to go for money. The drawbacks are you may not be able to get all the money that you need, and you may not be able to get the money when you
need it. Banks adhere to loan to value ratios which may limit availability.   TABASFUNDING offers the advantage of a quick response. We have our own resources, and don't need to go to others for approvals. We can get creative, and we can "read between the lines" better than banks. We can work with companies or entrepreneurs who may have a business blemish currently or in the past, but are in the process of overcoming it. We have more flexibility with the amounts that we advance. We may take risks that banks won't. We try give you our counsel along with money, but of course how you manage your business is up to you.  One thing that we are not is high interest Merchant Cash Advance credit card receivable lenders.  We don't auto debit your bank account. We give you adequate time to repay in years, not months.

Do you require collateral? Back to top
Our funding is not driven by collateral. We do take security in the most senior position available, but it is generally subordinate to bank financing and you are not required to have any particular percentage of collateral coverage.

What are your fees? Back to top
Typically, we charge no fees. We will ask that you pay any legal or other fees to document the loan.

Are there prepayment penalties for your Venture Capital / Angel Funding? Back to top
Typically, borrowers may prepay their loans at any time without penalty.

Can you explain Success Interest to me? Back to top
Success Interest gives TABASFUNDING the opportunity to earn a bit more interest. Some of our deals work out and some don't, so when we have a client who does well, we would like the opportunity to benefit. Success Interest
is based on a formula to which we mutually agree where we can earn a bit more interest, usually related to sales. It is paid after the end of the calendar year, when your businesses' books are closed and the calculation may be made.

What do I need to provide to get started? Back to top
The basics are to complete our 1-minute application, or to give us a call. If it seems that we may be able to help, we will want to meet principals of the business in person, and see your business in action. We will ask for basic financial information about the business, including financial statements, and tax returns. We ask principals to provide current personal financial statements, and their most recent tax return. We will request permission to check your credit, do criminal records check, and request other information and items.

After I provide everything you ask, how long will an approval take, and if we agree to terms, how long
will it take to receive funds? Back to top
Since we have our own funding sources, and are not brokers, we can make a decision within a week of receiving all information. When we come to agreement on terms, we then prepare a letter of understanding to be signed by both parties. Finally, we document the loan, which sometimes requires an attorney. A reasonable estimate of the time from supplying all information to receiving money is 3 weeks.