In today's world, parents need to have a caring, skilled facility for pre-school or after school for their children while they work. Those entrepreneurs who can address these needs can do well. It takes more than just being a good businessperson to be in this type of business. Patience, empathy, ability to communicate, and balanced temperament come to mind.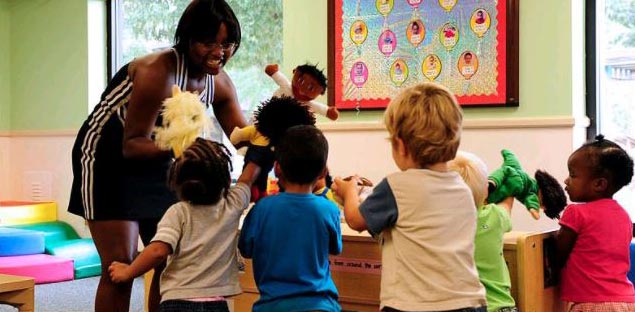 Loans for Child Care Centers in Pennsylvania, New Jersey, and Delaware
TABASFUNDING has provided funding for 3 Child Care Centers, both in Pennsylvania and in New Jersey. We provided funding to one center to allow them to work their way out of a reimbursement issue that developed with the State of Pennsylvania. The state sent too much money to the center, and then wanted immediate reimbursement. We provided funds for that purpose. TABASFUNDING was then repaid over time.
We also provided funding for renovations for the Haddon Learning Center in New Jersey. This was a startup, which is unusual for us, but we backed the principal. She had experience as a telecom executive, was let go with a severance package. She opened the Center with the idea that if she just went back into industry, she would not be around to see her children grow up. There was an SBA first mortgage, but we provided additional financing for other items not part of the real estate. The center opened, and has been successful right from the beginning. The owner used her big business experience, and combined it with on-the-job oversight.
Additionally, we provided funding for renovations to relocate a Child Care Center in Fort Washington Industrial park in Pennsylvania. The center had some space in a larger building, and the landlord had a deal to rent the entire building. The renovations to another building for the relocated child care center had already begun when other promised financing fell through. Construction was stopped. We were able to step up and commit to funding. We supervised the construction and disbursed funds according to completion. The center has been a big success to date. Funds are being paid back over time.
Funding For Child Care Facilities
Providing funding for the needs of child care facilities is a sweet spot for us. When it works well, Child Care Centers are a particularly satisfying type of funding to provide. There is a "triple bottom line"; the entrepreneur does well, the parents are happy, and TABASFUNDING does well. Please see the "frequently asked questions" section for general terms.
If you own a child care center and you're thinking of opening another, moving to a new location, or if your current location needs a makeover, TABASFUNDING is happy to discuss a loan. It starts with a phone call OR you simply fill out our convenient One-Minute Application.