Often banks don't want to be bothered with construction loans of less than $1 million.
This is because the right way to administer a construction loan is for the lender or the lender's representative to supervise the construction, and to advance funds on a percentage of completion basis. Construction supervision requirements for a small loan are not much different than those required for a larger one, so banks tend to want to be more efficient and only do the larger construction loans.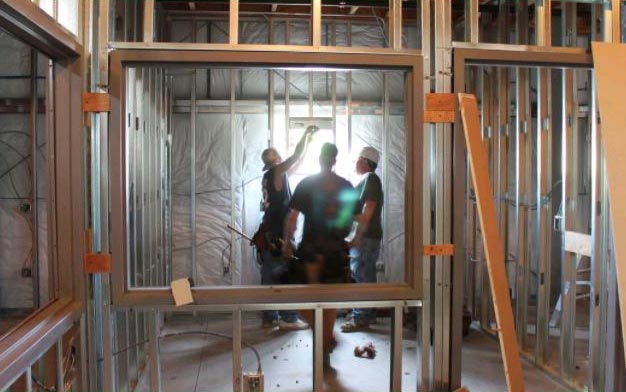 Seeking a Lender For a Small to Medium Size Construction Project
Banks can be tough and they can be slow to act so if you need to borrow money to finance a small to medium sized construction project, we may be your source for capital.
TABASFUNDING has the ability to supervise construction ourselves, which should result in cost savings for borrowers. In order to consider construction lending, borrowers will need to have "skin in the game", at least 20% in equity in the project. Owners will be expected to guarantee.
Cash to Finance Your Construction Project in Pennsylvania, New Jersey, and Delaware
A loan to provide you with the cash you need to finance your construction project will make acquiring the labor, material and equipment in a timely and efficient manner so you can stay under budget and on time. We have that cash and we have the experience to understand your needs and keep you funded throughout the life of the project.
We serve the following areas to provide your construction loan: Berks, Bucks, Carbon, Chester, Dauphin, Delaware, Lackawanna, Lancaster, Lebanon, Lehigh, Luzerne, Monroe, Montgomery, Northampton, Philadelphia, and Schuylkill counties in Pennsylvania, Hunterdon, Mercer, Middlesex, Monmouth, Somerset, Hunterdon, Mercer, Middlesex, Monmouth, and Somerset counties in New Jersey, and New Castle County in Delaware.
Examples of Construction Projects We Have already Funded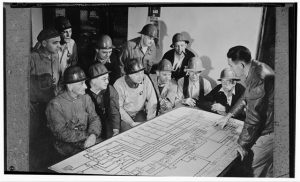 One example of construction financing that we've done is for two new houses in the Germantown section of Philadelphia. The borrowers contributed the land free and clear. The borrowers were qualified to be in this business; one was an architect, and the other had a career in construction and property. The borrowers were working on the job daily. The fact that they were experienced, and that they were able to supervise, coordinate, and work themselves certainly saved them money. The houses were finished basically on budget.
Typically for construction loans, an "interest reserve" is established with part of the loan proceeds. Since there is no cash coming in during construction, or even after construction until the house is sold, an amount is set aside, often up to a year's worth of interest, to allow monthly interest on the loan to be paid until the loan is paid off. When the houses were sold, our construction loan was repaid. As with most things, the sale took a bit longer than expected. We were willing to extend the loan modestly to allow for the delay.
Usually real estate secured loans are the best secured, so we tend to do these at the bottom end of our range of rates. There is usually a "kicker" associated with these type of loans- that is based on the profitability of the venture. We are not set up for consumer construction loans. Please talk with us for further details.